Some WFS-layers are configured so you can search on an attribute to locate a feature.
Click on the layer icon and then go to the Search tab, select a layer and attribute then fill in the search value and press enter.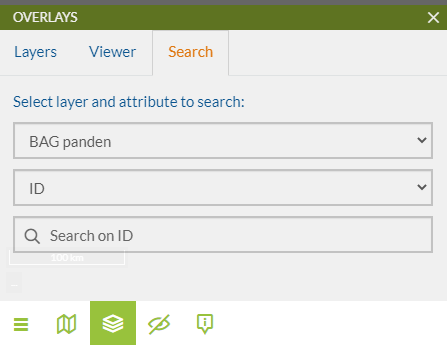 When a feature is found the map will zoom to that location  highlight the feature and open the attribute window automatically. If no feature could be found you will receive an error message.